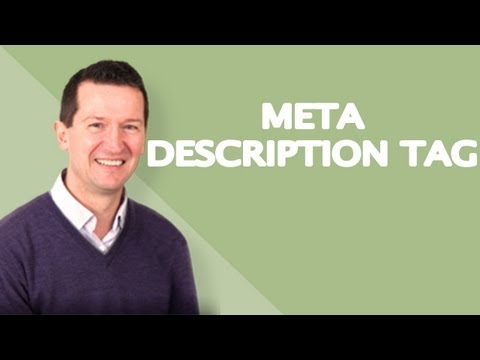 On Page SEO – Meta Description
In our previous video we looked at the Page Title Element. The next Metatag that we need to look at is the Meta Description.
The Meta Description describes the content of a particular page, but in a little more detail & is used by the search engines to provide a summary of that page in the listings. Again, if you go to Google & do a search you will see the Meta Description appears on the 2nd & 3rd lines of each result in plain text.
How to create your Meta Description
You should use between 20 – 30 words, but do not use more than 180 characters in total including spaces. It should read naturally & be customised  to the particular page that you are working on.
You need to create the Meta Description as follows
<meta name="description" content="Enter your summary here. Make it read naturally & customize it to the particular page that you are working on. No more than 30 words maximum.">